What Is Microcurrent Facial Treatment?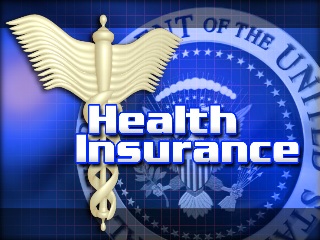 One of the anti-aging treatments that is now in demand in the market is the facial microcurrent treatment. The use of microcurrent therapy in medical treatments started out during the late 1980's in United States and was approved as a muscle stimulator. Microcurrent treatment at that time has been proved to treat patients with Bell's Palsy, a facial paralysis, and stroke. This treatment is beneficial for the cure and lifting of uneven and sagging facial muscles. In the early 1990's, microcurrent facial treatment has been adapted in the cosmetic industry.
What is Facial Microcurrent?
Facial Microcurrent is a safe, painless, non-surgical, non-invasive cosmetic procedure that helps tone, lift and firm sagging facial muscles back to its original position and shape.
What are the benefits of Facial Microcurrent?
It helps improves the health and appearance of the skin.
It tightens and firms aging skin.
It helps tone the muscles on the face and neck.
It also helps lift sagging eyebrows and jowls.
It helps heal scars and blemishes giving a healthy glow to the skin.
It helps reduce and eliminate fine lines and wrinkles.
It stimulates the production of collagen on the skin.
How does Facial Microcurrent work?
Facial Microcurrent uses electric current that recharges the facial tissues. The conductive gel is initially applied on the face; a dual-tipped cotton-probed device is then rubbed on the skin's surface to stimulate the muscles that needed treatment. Our body's own current works in harmony with the electric impulses the microcurrent machine remits. The machine used in this procedure sends painless impulses to the facial muscles thus helping the muscles to relax and recover its strength and re-educate the muscles to return to its original position. Treatment sessions last for about 30 minutes to an hour. A complete treatment course has an average of 10-15 treatments within the first 6 weeks with a recommended once a month maintenance treatment. However, the number of treatment varies depending on each client's skin condition and muscle tone.
Who are the best candidates for a facial microcurrent treatment?
This treatment is for old and young people alike who wish to maintain and gain a young-looking fa?�ade as long as they are healthy and do not have skin infections in the area to be treated.
For young people who wish to put off any signs of aging and also for older people who wish to restore their once youthful appearance.
Who shouldn't undergo this cosmetic procedure?
People who have a history of heart problems, epilepsy, thrombosis, high blood pressure, asthma, diabetes, multiple sclerosis or those who have implanted electrical devices are not fit to undergo this treatment.
People who have skin diseases or who have recently underwent facial surgery, or have any open wounds, cuts or abrasions or skin are also not suitable to have this treatment done.
Although there is no scientific proof that this treatment is harmful to pregnant women, it is greatly advised to wait until after you've given girth if you wish to undergo this cosmetic procedure.
Microcurrent treatment is a very good alternative to facelifts. Since it is non-surgical procedure, we don't have to worry about possible dangerous complications. It is safe, effective, practically painless, provides rapid results and most especially, it doesn't call for a recovery time.